Director, Retail Construction
This job is no longer accepting applications.
The Role
Green Thumb just keeps growing and growing! We're seeking a logistical genius and construction management expert to oversee all aspects of new dispensary construction projects. The Director, Retail Construction will serve as liaison between Green Thumb Headquarters and the construction team in the field for each project. In this role, you'll ensure that all safety and security regulations are met, and you'll coordinate all building plans in accordance with Green Thumb's vision and standards. You'll standardize our process for managing construction while tailoring each project to the specific needs for that state and property. This role is based out of our Chicago Headquarters and will require up to 50% travel nationally to our new store developments.
Responsibilities
Oversee planning and progress of construction projects in accordance with Green Thumb's goals and for each Retail Site.
Oversee reporting on project budgets for subject properties and maintain updated weekly progress reports and critical path forecasts.
Ensure construction projects are completed on time, under budget, and within the proper scope by holding routine progress meetings with all contracting teams.
Provide appropriate level of on-site supervision to ensure project performance criteria are being met, and hold GC's and respective trades accountable.
Coordinating with Internal Cross Functional Teams, including but not limited to Security, IT, Branding, Compliance.
Manage and validate all pay applications and invoices on a per project basis and provide monthly cashflow projections for Finance Team.
Evaluate risk and deploy risk mitigation strategies relative to project milestones; identify long lead equipment, evaluate supply chain equipment and material constraints so as not to impact schedule or budget.
Address any environmental or local community issues that may come to fruition during any given project.
Maintain strict adherence to all quality standards and applicable safety regulations, and enforce Green Thumb's corporate quality and community standards.
Assist with the hiring of a local project manager and construction team in each region.
Develop and maintain a detailed project plan and Gantt schedule to track progress. This includes creating and executing site logistics plans and coordinating with Operations teams for store openings and/or renovations.
Other duties as assigned.
Qualifications
Bachelor's Degree, preferred
5+ years of multi-state retail construction and 3+ years of leadership experience
Experience in CM software, including but not limited to platforms such as Procore, Newforma, and Viewpoint
Experience with maintaining and updating Microsoft Project on a per project basis
Intrinsically motivated individual with an aptitude for problem solving and a dynamic regulatory environment.
Conflict resolution and conflict management experience in the field
Must have maintained P&L responsibility for significant retail construction operations
Expertise managing high-growth multi-site/ multi-state retail projects simultaneously
Strong analytical skills, financial aptitude, attention to detail, and documentation management
Demonstrated strong leadership, mentoring, and relationship building skills with the ability to effectively inspire and manage highly engaged teams
Proven ability to stay informed on policies and procedures, product offers, and industry knowledge in a rapidly changing environment
Leads by example on accountability, influencing, and effectively managing change in complex organizations
Can-do attitude and ability to adapt quickly; business is experiencing tremendous growth so previous operational experience in growth environment is substantially preferred
Adapts and thrives in a demanding, start-up, fast-paced environment
Superior communication and interpersonal skills (verbal, non-verbal, written), with the ability to build relationships at all levels, both internally and externally
Able to work a flexible schedule depending on the needs of the business; will require work on weekends, evenings, and holidays.
Additional Requirements
Must pass any and all required background checks
Must be and remain compliant with all legal or company regulations for working in the industry
Apply
Your application has been successfully submitted.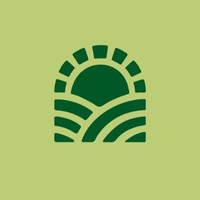 Green Thumb | Health, Happiness & Wellbeing with Cannabis.