Building Maintenance Engineer
This job is no longer accepting applications.
The Role 
The purpose of this position is to provide full property facilities support to the Rise Mundelein Campus. This is a physical position requiring basic plumbing, carpentry, painting, and "handyperson" skills. The person in this role is responsible for all building maintenance including making repairs, hiring third-party contractors, monitoring third-party contractor work, and shadowing third-party contractors in the dispensary at all times. This role is a majority 7am-4pm role with some afterhours work on an as-needed emergent bases. This role is based on the Rise Mundelein Campus in Mundelein IL.  
Travel Expectation: Some – this role will require you to be in at our Mundelein IL campus 5 days a week with some regional travel by car expected. 
Responsibilities 
Develop and maintain positive relationships with retail store staff, Landlords/Property Managers, internal clients, and external vendors.  
Monitor facilities activities including: ongoing issues, repeated repairs, and asset health.  
Communicate to facilities leadership regarding general facilities performance and escalate emergent needs as appropriate. 
Assist in developing and implementing emergency preparedness plans, site inspection checklists, facility audits and work order progress reports.  
Coordinate all repairs and maintenance of the Mundelein Campus.  
Hire vendors and work within facilities ticket management software to resolve maintenance issues quickly. 
Ensure facility procedures comply with local, state, and cannabis regulations.  
Develop and follow maintenance plans for all building assets including filtration systems, mechanical systems, plumbing, generators, and HVAC systems.  
Assist leadership in setting appropriate budgets for maintenance of property and assets. Communicate any shifts in budget and gain approval for additional Capex budgets as needed.  
Complete weekly building inspections including asset health checks.  
Procure and process bids for large maintenance or improvement projects. Oversee third-party contractors during large maintenance or improvement projects. 
Ensure any repair items are completed in a timely manner and tracked through the appropriate Facilities tracking software. Ensure any third-party contractors are properly accounted for and logged into state reported records.  
Repair mechanical equipment as needed and hire third-party contractors as needed.  
Perform: light-bulb/ballast replacement (including high bulb changes), basic plumbing fixes, painting, basic carpentry and other "handyperson" work as required. 
Perform daily walk-throughs of building spaces to check for any maintenance needs or irregularities. Inspects roofs and drains regularly. 
Check vacant spaces regularly for pests. Flushes vacant space plumbing.  
Check exterior and emergency lighting twice a month. 
Patrol building exteriors for garbage, sweeps lots and walkways as needed 
Meet with contractors as necessary, monitor work 
Move equipment, tools or supplies between buildings as required 
Use protective hearing, eyewear and shoes when necessary 
Maintain building systems including interior/exterior lighting, HVAC, thermostats, life safety and building security 
Other duties as necessary 
Qualifications  
High school diploma or general education degree (GED) and a minimum of 5 years of related progressive experience and/or training.  
Bachelor's degree is desired, but not necessary.  
Driver's license is required.  
Ability to comprehend, analyze, and interpret complex business documents.  
Ability to respond effectively to sensitive issues.  
Ability to write reports, manuals, and presentations.   
Requires basic knowledge of financial terms and principles.  
Ability to calculate complex figures.  
Ability to assist in forecasting and preparing budgets.  
Ability to track spend against an existing budget. 
Ability to solve advanced problems and deal with a variety of options in complex situations.  
Requires expert level communication skills. This job requires a lot of phone calls, emails and communicating to store staff in times of stress.   
Draws upon the analysis of others and makes recommendations that have a direct impact on the company.  
Must be able to lift 75 pounds, stand for long periods of time, climb onto roofs, inspect mechanical equipment and have an understanding of construction and mechanical drawings.  
Hours: Generally set schedule based on business need with occasional alternate hours as needed. Be available for emergencies 24 hours/7 days a week. 
Additional Requirements 
Must pass any and all required background checks  
Must be and remain compliant with all legal or company regulations for working in the industry
Apply
Your application has been successfully submitted.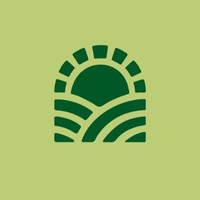 Green Thumb | Health, Happiness & Wellbeing with Cannabis.