Assistant Buyer- Ohio
This job is no longer accepting applications.
The Role 
The Assistant Buyer will have knowledge of cannabis and will utilize a successful track record ofbuying experience to enhance the GTI Ohio Market. The Assistant Buyer will be responsible for managing day-today purchasing activities that all drive towards the strategic goals of the organization: enhanced sales, enhancedmargins, and a world-class patient experience.
Responsibilities 
Manages data entry for new products, promotions and discounts for CPG categories
Resolves any Vendor discrepancies for Invoices, Purchase Orders, Missing COA's, Compliance Violations, and Metric Manifests for respective categories
Utilizes and manages online menus for RISE stores with intention to drive sales and highlight product
Anticipates potential problems and risks; generates ideas, insights and solutions to resolve potential problems. Proposes and executes solutions for issues identified during analysis of data
Establishes and maintains a reputation of credibility and responsiveness in the marketplace
Elicits critical information from vendors with regards to market trends and current buying activity of competitors and presents findings effectively
Builds reports to enhance decision making at all levels of the organization. Reports will include best sellers, promotional expectations, and category performance
Completes and tracks all Purchase Orders for CPG categories
Understands the competitive landscape of the cannabis industry
Manage appropriate inventory levels to ensure dispensaries can exceed sales expectations
Assists Buyer and performs other ad hoc duties as needed
Qualifications  
Bachelor's degree in a relevant field preferred, but not required
1-2 years' experience in retail buying, merchandising, or planning
Intermediate proficiency in MS Office Suite (Word, Excel, PowerPoint, Outlook)
Ability to gather / analyze data and to work with incomplete information
Highly motivated, self-directed, innovative and able to work independently or among teams with keen judgement, common sense and resourcefulness
Adapts and thrives in a demanding, fast-paced environment
Possesses a high level of critical thinking
Operates with a high level of professionalism and integrity, including dealing with confidential information
Must understand and comply with the rules, regulations, policies, and procedures of Green Thumb
Must have a solid understanding of the Cannabis laws, rules and regulations and passion to further their understanding and knowledge of the industry and the laws.
Additional Requirements 
Must pass any and all required background checks  
Must be and remain compliant with all legal or company regulations for working in the industry  
Must possess valid driver's license 
Must be a minimum of 21 years of age 
Must be approved by state badging agency to work in cannabis industry
Apply
Your application has been successfully submitted.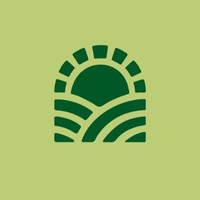 Green Thumb | Health, Happiness & Wellbeing with Cannabis.