Payroll Specialist
This job is no longer accepting applications.
The Role
Reporting to our Director, Payroll & Total Rewards, this role has a strong payroll and operations background and interest in working in an emerging, high-growth, public company. Our company has a great and diverse team of employees across our manufacturing, retail, and corporate groups who have joined us through organic growth and acquisition. This role will join our payroll team responsible for our 2000+ and growing workforce. We are seeking a subject matter expert in payroll and related compliance, systems, and integrations with a skill for improving processes while executing with accuracy.  If you welcome solving problems, have strong business judgment and relationship skills, and are hands-on and helpful, we look forward to talking with you about our opportunity to join our team.  This position is based at the Green Thumb headquarters in Chicago.
Responsibilities
Partner with team members to process payroll accurately and in compliance of all current regulatory requirements
Process employee changes for compensation changes/adjustments, employment status, deductions
Setup state and local taxing authorities, respond to tax notices
Process audits (e.g., 401(k), workers comp, SOX)
Process garnishments, child support orders, quarterly tax verifications, worker compensation reports, employment verifications, and U.S. Bureau of Labor Statistics requests
Perform year-end responsibilities as it relates to W-2 verification
Resolve all payroll discrepancies, process adjustments, manual checks and answer employee and management inquiries, as needed
Support the accounting team with reconciliations (e.g., bonuses, benefits, cost allocation, reporting)
Communicates well within the People team and other functions to ensure accurate communication and data flow
Make recommendations to improve processes and systems.  Coordinates and leads efforts for a variety of HR projects as requested
Qualifications
Bachelor's degree
Minimum 4+ years of payroll experience in salaried and nonexempt populations
Deep and current understanding of state wage and labor laws and compliance requirements
Record of progression and performance over time in an organization with high standards for performance
Strong communication skills, including the ability to extract data, prepare reports and communicate insights and results in a clear and simple way
High initiative, with a client-service and practical approach
Personal commitment to the highest standards of work product and integrity
Strong communication, analytical, organizational, and problem-solving skills
Demonstrated ability to handle confidential and sensitive information in an appropriate manner
High degree of accuracy and attention to detail
Demonstrated ability to handle confidential material with discretion
Experience in the use of Microsoft Office suite of products - intermediate/advanced excel
Broader technology and data reporting experience a plus
Highly proficient in HRIS systems with an ability to learn new online platforms quickly
Additional Requirements
Must pass any and all required background checks
Must be and remain compliant with all legal or company regulations for working in the industry
Apply
Your application has been successfully submitted.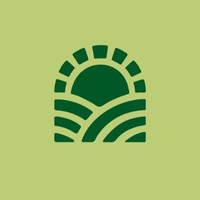 Green Thumb | Health, Happiness & Wellbeing with Cannabis.