Administrative Assistant
This job is no longer accepting applications.
The Role
Our team is experiencing tremendous growth and in search of an Administrative Assistant. This role is critical to keeping our leaders punctual, organized and efficient, in addition to playing an overall support for the entire office. You are instinctually hospitable, and you beam with positive energy. You have impeccable attention to detail, an unquestionable work ethic and without fail, a high degree of integrity, professionalism and confidentiality. No job is too big or too small. We mean that literally, sometimes you'll be running to grab pizzas for a surprise lunch...all with a smile on your face. We are looking for that special someone to complement the administrative team and bring a team player attitude.
The hours / location: Monday-Friday, 6:00am - 2:00pm and requires onsite work at our HQ office in River North each day. This role will require an active IL Drivers License and use of company car. 
Responsibilities
Administrative Support
Collaborate and communicate effectively with Administrative Team which includes Executive Assistant(s), Manager, Office & Facilities and Office Coordinator & Receptionist
Balance multiple tasks while improving the efficiency of our Senior Leadership Team
Proactively identify and anticipate scheduling, functional needs, action/follow-up items, priorities and planning
Perform data entry and general expense management
Event and meeting planning, create and distribute agendas, take notes and provide follow-up, as requested
Prepare background materials for meetings on a timely basis
Develop strong working relationships and communication with various levels and locations of the organization
Perform additional administrative duties as requested, including personal assistant requests (i.e. dinner reservations, packaging gifts and holiday treats, placing orders), with a smile on your face
Handle a high volume of confidential and sensitive information with the utmost professionalism and maintain confidentiality of all information
General Office Support
Arrange for lunch daily and facilitate catering when necessary, including setting up and light trash removal
Assume front desk and receptionist responsibilities, as required
Welcome our guests, sign them in/out, escort them to conference rooms
Sign for, schedule and accept deliveries, ensure accuracy of orders and on the occasion capable of running to FedEx/UPS
Keep common areas clean and tidy, including reception, meeting rooms and kitchen but also areas
Maintain daily conference room inventory
Restocking areas, as required
Additional responsibilities as assigned
Qualifications
At least 1 year of relevant work experience as an Administrative Assistant or Receptionist, preferably in a professional services environment
Strong working knowledge of Microsoft Office (Excel, Word, PowerPoint & Outlook); experience with Expensify or an expense management system is a plus
Highly motivated, self-directed, innovative and able to work independently or among teams with keen judgement, common sense and resourcefulness
Excellent organizational and multi-tasking skills with commitment to quality work
Incredible attention to detail (in fact, include the following statement in your cover letter: "I'm excited to elevate the Administrative Team")
IL Drivers License required in good standing
Adapts and thrives in a demanding and fast-paced environment, including flexible and/or extended hours, as needed
Superior communication and interpersonal skills (verbal, non-verbal, written), with the ability to build relationships at all levels, both internally and externally
Exceptional customer service and "high touch" capabilities with exemplary follow-through
Energetic, empathetic, and open-minded with an infectious positive attitude
Understands and complies with the rules, regulations, policies, and procedures of Green Thumb and the cannabis industry
Consistently operates with a high level of professionalism and integrity, including dealing with confidential information
Ability to anticipate needs, find alternative solutions and be proactive in achieving desired outcomes
Strong project management skills, including the ability to prioritize and manage multiple projects
Additional Requirements 
Must pass any and all required background checks  
Must be and remain compliant with all legal or company regulations for working in the industry  
Must possess valid driver's license 
Must be a minimum of 21 years of age
Apply
Your application has been successfully submitted.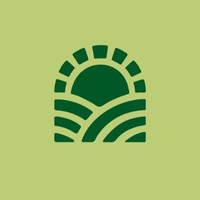 Green Thumb | Health, Happiness & Wellbeing with Cannabis.