Social Media Associate
This job is no longer accepting applications.
The Role 
As the newest member of our in-house social team, you will develop and execute our overarching and brand-specific social media strategy and engage with and build passionate communities around our products. We're seeking a passionate storyteller, strategic thinker, skilled communicator, and executor who has managed a portfolio of corporate social channels simultaneously.  You will need to have a deep understanding of social voice, tone and style that is true to the cannabis culture.  You're an aficionado on platforms like Instagram and Facebook, but you're always thinking about what's "next." This is an opportunity to shape the voice of the rapidly evolving cannabis industry.  Buckle in, the rocket ship is taking off. 
Responsibilities 
Develop and execute a winning social media strategy that helps GT's retail brands achieve their audience engagement and growth goals
Engage customers at different points of the marketing funnel through social media to develop our brand goals
Support Brand Team in development and execution of new product development communication strategies and tactics with sales for wholesale and retail business
Support new business development and content marketing activities including SEO/SEM
Continuously monitor ROI and translate channel / campaign data into actionable insights
Maintain content calendar in partnership with brand managers and outside agencies
Develop field activation content in partnership with field marketing team
Conduct periodic competitive audits & implement new/reactive plans as needed
Drive partnership community engagement through promotion of success and opportunities in GTI markets
Respond to various customer service and general business inquiries through our social channels on a daily basis
Social media associate provides creative art direction and participates in ideation to maintain all graphic design projects are not only following brand guidelines but also judging what will be engaging to GT's social communities with proven data and a certain level of discernment.
Assist in creative development of social media assets including graphic design and video
Qualifications  
Bachelors Degree in Marketing, Communications, Business Administration or related degree
Proven experience in social media and campaign management, publishing, writing and content creation required (brand or agency)
Demonstrable experience leveraging Facebook, Instagram, YouTube, Twitter, Pinterest, Snapchat and other emerging platforms to engage and build communities
Solid understanding of social tools such as Hootsuite, Google Analytics, Zendesk, or similar
Able to assist in content creation with basic graphic design skills on the social media platforms and on other apps (creating IG stories, etc.)
Ability to write copy that is both emotional and informational, and confident in publishing copy and content to mass audiences
Ability to successfully organize, prioritize and manage multiple projects under strict deadlines
Strong collaboration and project management skills with an ability to work effectively with different people within an organization
Adapts and thrives in a demanding, start-up, fast-paced environment
Operates with a high level of professionalism and integrity, including dealing with confidential information
Additional Requirements 
Must pass any and all required background checks  
Must be and remain compliant with all legal or company regulations for working in the industry  
Must possess valid driver's license 
Must be a minimum of 21 years of age 
Must be approved by state badging agency to work in cannabis industry
Apply
Your application has been successfully submitted.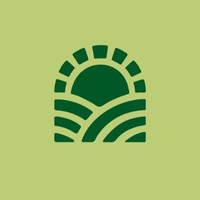 Green Thumb | Health, Happiness & Wellbeing with Cannabis.