Director, Regulatory Compliance
This job is no longer accepting applications.
The Role 
The Director, Regulatory Compliance with Green Thumb Industries will lead a team of professionals experienced in cannabis regulatory compliance to support all the company's operations and ensure each facility and dispensary functions consistently with applicable cannabis laws and regulations and industry best practices. The Director, Regulatory Compliance must have a strong working knowledge of federal and state regulatory guidelines and standards as it relates to the cannabis industry and operate with the highest level of integrity and ethics. Our ideal candidate has 10+ years of experience in the cannabis industry, is comfortable working with ambiguity and invigorated by the prospect of paving the way in a new industry!
Responsibilities 
Directly supervise the Regulatory Compliance Team comprised of compliance professionals.
Build and support the regulatory compliance infrastructure through the creation and management of systems and processes that support the company's operations and minimize regulatory compliance risk.
Remain abreast of all rules and regulations applicable to the cannabis industry, communicate changes to the regulations as appropriate and provide guidance to key stakeholders on interpretation of the regulations and their impact on operations.
Actively participate in the resolution of regulatory inquiries or issues.
Oversee the maintenance of existing licenses and operating permissions, including the filing of renewal applications and accompanying materials.
In collaboration with the business leadership and the Operations Quality & Compliance team, provides timely guidance documents, self-audit tools, training modules, procedures, processes and other aids necessary to ensure the business is best positioned to adhere to the applicable rules.
Assist with special teams, as needed, for M&A and new market projects.
Responsible for the integration of the regulatory compliance programs after company acquisitions.
Establish and maintain good rapport with internal business contacts, peers, inspectors, state police and regulatory agencies.
Evaluate and improve efficiency of current team structures and processes as well as implementing new systems and processes as necessary.
Qualifications  
10+ years experience in a compliance role for a highly regulated industry, preferably the cannabis industry.
At least 5-7 years of management experience.
Bachelor's degree in Business or a related field.
Highly motivated, self-directed, innovative and able to work independently or among teams with keen judgement, common sense and resourcefulness.
Comfortable working with ambiguity.
Adapts and thrives in a demanding, fast-paced environment.
Operates with a high level of professionalism and integrity, including dealing with confidential information.
Possesses a high level of critical thinking.
Must understand and comply with the rules, regulations, policies, and procedures of Green Thumb.
Additional Requirements 
Must pass any and all required background checks  
Must be and remain compliant with all legal or company regulations for working in the industry  
Must possess valid driver's license 
Must be a minimum of 21 years of age 
Must be approved by state badging agency to work in cannabis industry
Apply
Your application has been successfully submitted.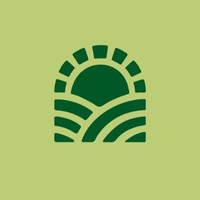 Green Thumb | Health, Happiness & Wellbeing with Cannabis.