Social Impact Project Manager
The Role 
The Social Impact Project Manager will support the Director, Social Impact in the development and execution of Green Thumb's Social Corporate Social Responsibility, Inclusion and Impact Program (referred to broadly as our "SI Program").  This will include the formalization of existing SI activities into a written SI Program, managing the execution of SI programs and projects, tracking program results, and working with internal and external stakeholders to advance SI Program goals.
The role is ideal for someone with a broad knowledge of traditional Social Impact and Diversity, Equity & Inclusion programs, as well as a passion for the ways in which a cannabis company specifically intersects with these ideals, including, but not limited to, social and gender equity, patients' rights, and restorative justice. The ideal candidate will have a blend of experience working in fast paced, visible roles with a focus on process execution, impeccable communication and organizational skills, and ability to work within deadlines and budgets. Your abilities to coordinate across departments, partner with various levels of stakeholders, and properly leverage the talents of many employees is paramount. The ideal candidate will feel comfortable working on several projects at once while acting at the national level. Your love of Microsoft Project, Excel and bringing creative solutions to keeping a high growth company organized will make you an asset to the business quickly.
Responsibilities 
Act as project manager in the execution of social impact initiatives and activities
Support the Director's efforts to build Green Thumb's Social Impact Program framework
Execute administrative needs necessary to implement social impact activities including, but not limited to, overseeing volunteer signups, t-shirt order fulfillment, recordkeeping, budget and payment tracking, etc
Track compliance with commitments made in license applications that fall under the Social Impact Program umbrella
Work with the Director to coordinate with retail leaders, brand managers, and social media in mapping out a year-long Social Impact calendar to build awareness and excitement throughout the organization
Manage existing initiatives such as Community Engagement Committees and Green Teams, and support Green Thumb's Illinois License Education Assistance Program (LEAP)
Support the Director in tracking and communicating activities to internal and external stakeholders, including monthly progress updates on KPIs and budget needs to the Senior Leadership Team as well as a quarterly "Social Impact Report" that can be shared with the full Green Thumb team to drive program awareness and communicate results
Support the Director in maintaining relationships and partnerships with not-for-profits or other organizations by staying on top of partnership deliverables and ensuring their execution
Support the Director in raising internal and external awareness of activities, handling internal communications, maintaining internal  updates and information, and coordinating with the Social Media Team
Support the Director and Talent Acquisition team in coordinating DE&I-focused initiatives
Manage projects with multiple internal business functions across the company, including Legal/Compliance, Supply Chain, Marketing, Communications, People and Operations
Other duties as assigned
Qualifications  
Must have a solid understanding and/or drive to learn more about the historical and present context of the cannabis industry to always be assessing how Green Thumb can make a high-level impact both internally and externally
4+ years prior experience managing CSR initiatives (as broadly defined in this job description to include Diversity & Inclusion, social equity, and community benefit)
3+ years of project management in management consulting, operations, manufacturing, high growth startup environment;
Bachelor's degree required; specialized training/educational focus on CSR and Diversity and Inclusion strategy preferred
Strong written communication skills
Experience in project management, including the implementation of small and large-scale activities (such as overseeing volunteer opportunities and event coordination)
Experience in Corporate Sustainability efforts, trends, reporting and programs that impact both corporate reputation and community
Experience in maintaining partnerships with non-profit organizations
Strong internet research skills, PowerPoint and Excel skills
Ability to work independently and collaboratively with cross-functional teams
A passion for learning and a craving to make a difference!
Highly motivated, self-directed, innovative and able to work independently or among teams with keen judgement, common sense and resourcefulness
Adapts and thrives in a demanding, start-up, fast-paced, rapid-growth environment
Operates with a high level of professionalism and integrity, including dealing with confidential information
Must understand and comply with the rules, regulations, policies, and procedures of Green Thumb
Additional Requirements 
Must pass any and all required background checks
Must be and remain compliant with all legal or company regulations for working in the industry
Apply
Your application has been successfully submitted.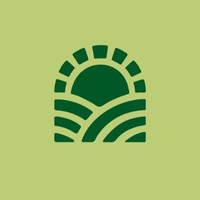 Green Thumb | Health, Happiness & Wellbeing with Cannabis.