Plant Controller
The Role
As a wholesale facility controller at GTI, you will perform and coordinate all facility level accounting and financial activities to ensure financial integrity of facility operations. This role will support all day-to-day accounting, planning, and reporting to accurately reflect the facility's finances. Additionally, you will be responsible for identifying potential cost saving opportunities to maximize facility profitability. 
Responsibilities
Perform monthly closing of financials for facility in accordance with GAAP and Company policy
Prepare monthly analysis of financial results including variance / bridging analysis in coordination with the facility GM and operational staff
Coordination and oversight of physical inventories and audits with plant sites
Prepare daily/weekly labor utilization plan, including headcount and overtime reporting
Lead and prepare annual budget and monthly forecasts comparing projected results to prior year, budget and previous forecasts
Coordinate evaluation of capital projects and approval process
Perform operational analysis, trend projections and forecasting
Lead and/or participate on cross-functional teams to ensure the continuous, on-going improvement of processes, methods, productivity and quality, while reducing costs
Ensure Accounts Receivables are current while addressing any collection concerns
Provide reports and data to manufacturing department heads to assist them in managing their department expenses (including, but not limited to spending reports, operating reports, and variance analyses)
Work with corporate accounting team to calculate, analyze, and maintain data to determine standard costs of business activity such as raw material purchases, inventory, and labor
Responsible to monitor and maintain proper inventory reporting and control at the site - Inventory reconciliation, cycle counts, inventory discard process etc.
Assist in preparation of balance sheet account reconciliations
Provide financial support on as needed basis to general manager and other facility employees
Conduct ad hoc analyses and projects 
Qualifications
Bachelor's Degree in Accounting, Finance, or a related field
5 years' experience in cost accounting in a manufacturing/production environment
Proven mastery of accounting principles, practices, standards, laws and regulations
Highly motivated, self-directed, innovative and able to work independently or among teams with keen judgement, common sense and resourcefulness
Adapts and thrives in a demanding, start-up, fast-paced environment
Superior communication and interpersonal skills (verbal, non-verbal, written), with the ability to build relationships at all levels, both internally and externally
Possesses a high level of critical thinking
Operates with a high level of professionalism and integrity, including dealing with confidential information
High attention to detail and accuracy
Additional Requirements
Must pass any and all required background checks
Must be and remain compliant with all legal or company regulations for working in the industry
Apply
Your application has been successfully submitted.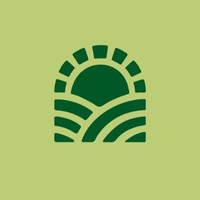 Green Thumb | Health, Happiness & Wellbeing with Cannabis.