Manager, Accounts Receivable
This job is no longer accepting applications.
The Role  
The Accounts Receivable (AR) Manager will be responsible for managing all of the financial aspects of Accounts Receivable, ensuring accurate and timely recording of customer payments and issue resolution. The AR Manager will also create and provide reporting on aged receivables and bad debt reserves along with preparing customer statements. The ideal candidate possesses strong business acumen with the ability to effectively address both financial and operational challenges. You are a people person capable of navigating and managing external and internal stakeholder relationships. 
Responsibilities
Manages Accounts Receivable processes ensuring accuracy and efficiency throughout the entire accounts receivable lifecycle including settlement of intercompany receivables
Directs the payment application process by logging customer payments timely and accurately
Resolves discrepancies associated with processing of customer payments in a timely and professional manner
Prepares weekly, monthly, quarterly and annual reports including addressing ad-hoc requests
Maintains internal and external customer relationships, answering inquiries in a timely manner
Proactively communicates to customers by preparing and sending customer statements
Ensures all accounts are fully reconciled while applying payments and resolving discrepancies timely
Develops and maintains standard operating procedures applying to multiple subsidiaries
Ensures adherence to company policies and procedures
Prepares bad debt reserve analysis including making recommendations on specific customer reserves
Sets objectives for the accounts receivable team that align with the Accounting department's goals
Supports external audit process, where required
Qualifications  
Bachelor's Degree
5-7 years of experience working in an accounting or accounts receivable role - manufacturing or distribution related business preferred
2 years of experience managing staff
Proven knowledge of bookkeeping and accounting principles, practices, standards, laws and regulations
Ability to direct and supervise
Advanced skills as it relates to MS Office and accounting software
Highly motivated, self-directed, innovative and able to work independently or among teams with keen judgement, common sense and resourcefulness
Adapts and thrives in a demanding, fast-paced environment
Superior communication and interpersonal skills (verbal, non-verbal, written), with the ability to build relationships at all levels, both internally and externally
Possesses a high level of critical thinking
Operates with a high level of professionalism and integrity, including dealing with confidential information
High attention to detail and accuracy
Additional Requirements 
Must pass any and all required background checks  
Must be and remain compliant with all legal or company regulations for working in the industry
Apply
Your application has been successfully submitted.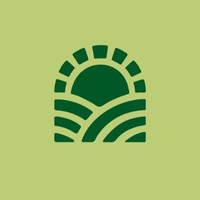 Green Thumb | Health, Happiness & Wellbeing with Cannabis.