Data Analyst
This job is no longer accepting applications.
The Role 
As a Data Analyst you will help execute on key Retail Finance decisions, including analysis of market objectives, operational performance (with respective comparison to market / industry performance), and budgeting requirements. You will gather relevant data, build, and support operational models, and engage in active dialogue with GTI's management team.
Responsibilities 
Build and automate dashboards to provide financial visibility to business partners
This role will be instrumental in identifying and visualizing business trends and insights for the Retail and Marketing teams. Additional responsibilities include: developing reports/queries, creating scorecards, performing statistical analysis, forecasting demand, and refining key performance indicators.
Utilize statistical data analysis tools (e.g. deviation, slope, capability correlation) and translate data, trends, opportunities and other information into insights.
Manipulate data in BI software (e.g. Power BI) and Excel to create and share internally.
Perform data validation, root cause analysis, and ETL activities to ensure data accuracy.
Research, analyze and resolve issues surrounding data. Work with functional teams to resolve data discrepancies.
Reports gap analysis, verifies data validation & analysis, capable to be conversant with data warehousing.
Render KPIs through role specific dashboards and seamlessly integrate the data from multiple sources.
Create and evolve performance management tools and processes.
Develop user scorecards and metrics to provide high level visibility into performance
Gather, analyze, document and validate the needs of stakeholders
Interpret and translate needs of Retail team for improved deliverables.
Manage departmental projects & programs as well as Retail BI data, reporting or querying requests.
Develop strong working relationships with Retail leadership, cross-functional stakeholders, end users, Innovation & Technology team, and other analysts in the organization.
What we are looking for  
Bachelors degree Mathematics, Statistics, Finance, Computer Science or equivalent work experience
2+ years of experience writing your own SQL and using SQL on the job.
2+ years of experience providing reporting and datasets to internal / external customers.
1+ year of experience working on a team using agile methods.
Experience with data models, keys, concatenations, lookups, joins, deduplications, transpositions, ranges, indexes, and other data presentation and manipulations.
Experience with database design, query language, and report writing.
Demonstrated experience with Business Intelligence software (Power BI, Sisense, Qlik, Tableau).
Knowledge and proven working experience of data management and data warehousing principles.
Experience building dashboards and automating manual processes.
Experience with statistical analysis tools as well as skills or ability to learn advanced analytics software (e.g. R, Knime, Power BI, SAS).
Knowledge of lean, 5-S, six-sigma and other continuous improvement methodologies.
Strong analytical, conceptual and problem-solving abilities required.
Strong written, presentation and oral communication skills.
Additional Requirements 
Must pass any and all required background checks  
Must be and remain compliant with all legal or company regulations for working in the industry
Apply
Your application has been successfully submitted.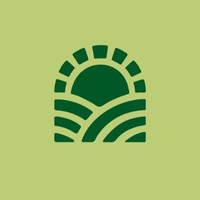 Green Thumb | Health, Happiness & Wellbeing with Cannabis.