Second Shift Manager
COMPANY OVERVIEW
Recently named one of Entrepreneur magazine's Top 100 Cannabis Leaders, Cresco Labs is one of the largest vertically-integrated multi-state cannabis operators in the United States. Cresco is built to become the most important company in the cannabis industry by combining the most strategic geographic footprint with one of the leading distribution platforms in North America. Employing a consumer-packaged goods ("CPG") approach to cannabis, Cresco's house of brands is designed to meet the needs of all consumer segments and includes some of the most recognized and trusted national brands including Cresco, Remedi and Mindy's, a line of edibles created by James Beard Award-winning chef Mindy Segal. Sunnyside*, Cresco's national dispensary brand is a wellness-focused retailer designed to build trust, education and convenience for both existing and new cannabis consumers. Recognizing that the cannabis industry is poised to become one of the leading job creators in the country, Cresco has launched the industry's first national comprehensive Social Equity and Educational Development (SEED) initiative designed to ensure that all members of society have the skills, knowledge and opportunity to work in and own businesses in the cannabis industry. 
MISSION STATEMENT
At Cresco, we aim to lead the nation's cannabis industry with a focus on regulatory compliance, product consistency, and customer satisfaction. Our operations bring legitimacy to the cannabis industry by acting with the highest level of integrity, strictly adhering to regulations, and promoting the clinical efficacy of cannabis. As Cresco grows, we will operate with the same level of professionalism and precision in each new market we move in to.
JOB SUMMARY
Cresco Labs is seeking a full time Second Shift Manager for our facility. The Second Shift Manager will oversee all 2nd shift operations including Processing, Cultivation, and Manufacturing ensuring consistent delivery of products for our customers and a culture of continuous improvement. Second Shift Manager is accountable for all activities on the shift including schedule adherence and throughput, all personnel on the shift by setting expectations and performance goals for the shift supervisors, leads, and agents, and will report directly to the site Facility Director.  
CORE JOB DUTIES
Partner with counterparts in Quality, Safety, and Compliance to ensure the Lincoln Facility is maintained to state regulatory, OSHA, and Cresco quality standards
Plan and monitor the day-to-day operations to ensure no interruptions in production
Create strategies to improve the efficiencies between Operations, Cultivation, and Laboratory.
Manage the overall welfare of the team; i.e. provide training and coaching and lead by example; attract, retain, and motivate staff
Address company policy violations and work in conjunction with HR to administer disciplinary action
Report and share information with the Facility Director and Master Scheduler to ensure they are kept fully informed on the condition of the organization and important factors influencing it on 2nd shift
Work closely with the Facility Director and other site leadership, specifically the 1st Shift Processing Manager, Harvest and Bucking Manager, and the Lab Manager to ensure shift continuity and KPI and production goals are met
Works with operations staff to ensure all KPIs are being met or exceeded
Coaches the operations team to establish performance measures to achieve designated objectives and deliver business results
Maintains fast pace and high attention to detail in all areas of the team
Is the point of contact on Second Shift for all cross functional groups, including and not limited to: Security, Maintenance, HR, EHS, and Logistics
REQUIRED EXPERIENCE, EDUCATION AND SKILLS
College degree: B.S. from accredited university preferred
At least 1-3 years' experience in Operations Management with experience running large cross-functional organizations
Experience in a warehouse setting, production line environment, GMP/SQF/OSHA/ISO; cannabis industry experience a plus
Experience leading an organization in a highly regulated environment; Illinois and local medical marijuana experience a plus
Effective solutions-based attitude and management style
Strong ability to multitask and work through constant interruption
Comfortable in a start-up environment - willingness and interest to roll up sleeves
Proven experience in creating systems and processes
Ability to provide clear direction, to manage and track progress and communicate outcomes
Excellent communication skills and attention to detail, proficient in Windows based software and ability to learn seed-to-sale tracking system.
PHYSICAL REQUIREMENTS
Must be able to tolerate exposure to dust and pollen due to the nature of working in an cultivation center.
Environment will consist of office, indoor grow production, warehouse or distribution environment, as well as out-door elements.
Ability to stand, sit, kneel, and lift equipment or plants up to 50 lbs. for extended periods.
Ability to perform the job duties in indoor and greenhouse climates of up to 90 degrees Fahrenheit.
ADDITIONAL REQUIREMENTS
Must be 21 years of age or older to apply
Must comply with all legal or company regulations for working in the industry 
Cresco Labs is an Equal Opportunity Employer and all applicants will be considered without attention to race, color, religion, sex, sexual orientation, gender identity, national origin, veteran, or disability status.
Apply
Your application has been successfully submitted.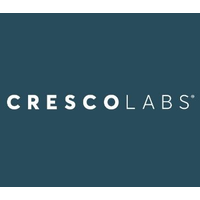 Normalize and professionalize cannabis and educate consumers to eliminate the social stigmas associated with cannabis