Quality Manager
COMPANY OVERVIEW
Recently named one of Entrepreneur magazine's Top 100 Cannabis Leaders, Cresco Labs is one of the largest vertically-integrated multi-state cannabis operators in the United States. Cresco is built to become the most important company in the cannabis industry by combining the most strategic geographic footprint with one of the leading distribution platforms in North America. Employing a consumer-packaged goods ("CPG") approach to cannabis, Cresco's house of brands is designed to meet the needs of all consumer segments and includes some of the most recognized and trusted national brands including Cresco, Remedi and Mindy's, a line of edibles created by James Beard Award-winning chef Mindy Segal. Sunnyside*, Cresco's national dispensary brand is a wellness-focused retailer designed to build trust, education and convenience for both existing and new cannabis consumers. Recognizing that the cannabis industry is poised to become one of the leading job creators in the country, Cresco has launched the industry's first national comprehensive Social Equity and Educational Development (SEED) initiative designed to ensure that all members of society have the skills, knowledge and opportunity to work in and own businesses in the cannabis industry. 
MISSION STATEMENT
At Cresco, we aim to lead the nation's cannabis industry with a focus on regulatory compliance, product consistency, and customer satisfaction. Our operations bring legitimacy to the cannabis industry by acting with the highest level of integrity, strictly adhering to regulations, and promoting the clinical efficacy of cannabis. As Cresco grows, we will operate with the same level of professionalism and precision in each new market we move in to.
JOB SUMMARY
Cresco Labs is seeking a Quality Manager to support our cultivation/manufacturing facility in Indiantown, FL. As a Quality Manager, you will be be part of the site management team, setting the tone and an example for quality at the site. You will be responsible for overseeing quality-related activities at the facility associated with sampling and inspection of in-process and finished products, hold and release, customer complaints, product investigations, and Corrective and Prevention Action (CAPA) plans.
The Quality Manager will be responsible for current Good Manufacturing Practices (cGMP's) at the facility along with GMP self-inspections.  This individual must be diverse in quality functions related to manufacturing, cultivation and supply chain. Product families include flower, cannabis oil, vape pens/cartridges, and concentrates, and edibles. This position will be responsible for ensuring products are being produced in a manner that meets all specifications and brand consistency and promoting a culture of Quality across all departments. You will also lead efforts to identify potential quality risks and working with operations personnel to develop improvement opportunities. The Quality Manager is responsible for ensuring the facility remains compliant under state and local laws and with applicable certifications. The candidate will have the ability to interpret and apply compliance requirements for various departments with previous experience monitoring, investigating, and resolving inventory discrepancies. The ideal candidate must possess strong leadership skills and operational knowledge, be able to manage a team and partner closely with operations leadership, possess strong attention to detail and have experience working within a highly regulated industry. The ideal candidate must be a change agent with strong influencing skills. 
CORE JOB DUTIES. 
Oversee the quality team, including performance management, schedule coverage plan, prioritization of resources and workload, headcount numbers, talent development, and budget management.
Serves as point of escalation for all quality issues and concerns at the site, including leading strategy and execution plan with production investigations, material bracketing, CAPA, etc..
Provides timely and executive level summaries to senior leadership with critical quality issues, including conducting status meetings, preparing PowerPoint presentation summaries, identifying risk, establishing timelines, etc.
Performs in-process and finished product sampling, inspection and disposition including hold, rework, and destruction.
Overall accountability for product discontinuation, quarantine, destruction, rework, withdrawal/recall to operations and quality management.
Collaborates with operational functions to troubleshoot product defects, provides advice with process improvements to eliminate errors and reduce risk.  
Consolidates technical information from cultivation operations and other departments and prepares written investigation and CAPA reports which may be provided to state regulators.
Manages and responds to critical consumer complaints or upward trends and works with key stakeholders on solutions.
Reviews batch manufacturing records, logbooks, test results, and ensures good documentation practices are followed.
Responsible for release of all batches/lots.
Discusses issues and concerns directly with other managers so any corrections and improvements can be made in a timely manner
Ensures equipment and product line clearances before production runs
Develop and maintain Master Sanitation Schedules.
Track and evaluate all testing failures.
Assist with QMS document writing and revisions, including routing and/or approval of change request packages.
Inspects packaged orders to ensure correct content and quantities, as deemed necessary.  
Inspects retain samples as deemed necessary. 
Manage and track stability sampling and testing.
Monitors compliance to established Good Manufacturing Practices (GMP's), Good Agricultural Practices (GAP's) and GFSI (Global Food Safety Initiative) guidance such as BRC, SQF, and FSSC 22000.
Performs GMP facility inspections.
Participates in corporate Quality internal audits as assigned.
Maintains Cannabis Safety and Quality (CSQ) third party certification of the site.
Facilitates creation of and/or updates to HACCP Plans and maintains compliance to all Critical Control Points (CCP's)
Conducts all duties in compliance with safety rules, applicable SOPs, and other applicable guidelines.
Conduct inspections and audits with state and local regulatory and law enforcement agencies
Collect, audit, and file required operational logs from all departments to ensure compliance
Collect and file all signed transfer manifests
Regulatory research and summarizations
Prepare monthly cultivation and inventory inspection reports
Monitor inventory losses and assist in developing processes and procedures to reduce loss in all departments
Ensure full inventory is completed in all departments and investigate/ resolve any inventory discrepancies
5-10% travel to other facilities and states to help with new market launches, training, etc.
  REQUIRED EXPERIENCE, EDUCATION AND SKILLS
Bachelor's degree (in Food Science, Agriculture, Biology, Microbiology, or Chemistry preferred)
5+ years' experience in a Quality and/or Compliance role
Must be HACCP Certified
Must be Certified in Internal Auditing
Must be PCQI Certified
Prior experience in highly regulated industry: healthcare, medical devices, pharmaceutical, consumer packaged goods (food), cannabis, tobacco, dietary supplements, cosmetics, OTC, or personal Care
Highly desirable: FDA, HACCP, GFSI (Global Food Safety Initiative) such as BRC, SQF, and FSSC 22000
Prior experience with product sampling, inspection procedures, customer complaints, product investigations, and CAPA 
Prior experience in regulatory agency inspections/audits and correspondence.
Ability to follow written procedures and monitor others for adherence to written procedures. 
Ability to create or update written procedures with site operations personnel
Strong written and verbal communication skills, including writing executive summaries and communicating with senior level operations, quality management team, and regulatory agencies 
Must be detail-oriented 
Strong analytical skills, including working knowledge of microbiology, chemistry and technical data
Utilizes critical thinking to troubleshoot issues, work collaboratively with a team to brainstorm solutions, and implement improvement solutions
Able to manage personnel effectively, including performance issues, setting vision, priorities, etc.
Demonstrates high sense of urgency and proactive thinking
Experience with Continuous Improvement initiatives is a plus
Experience with Good Agricultural Practice (GAP) is a plus
  ADDITIONAL REQUIREMENTS
Must be 21 years of age or older to apply
Must comply with all legal or company regulations for working in the industry 
Cresco Labs is an Equal Opportunity Employer and all applicants will be considered without attention to race, color, religion, sex, sexual orientation, gender identity, national origin, veteran, or disability status.
Apply
Your application has been successfully submitted.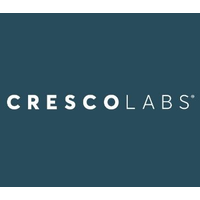 Normalize and professionalize cannabis and educate consumers to eliminate the social stigmas associated with cannabis