SVP, Compliance
COMPANY OVERVIEW
Recently named one of Entrepreneur magazine's Top 100 Cannabis Leaders, Cresco Labs is one of the largest vertically-integrated multi-state cannabis operators in the United States. Cresco is built to become the most important company in the cannabis industry by combining the most strategic geographic footprint with one of the leading distribution platforms in North America. Employing a consumer-packaged goods ("CPG") approach to cannabis, Cresco's house of brands is designed to meet the needs of all consumer segments and includes some of the most recognized and trusted national brands including Cresco, Remedi and Mindy's, a line of edibles created by James Beard Award-winning chef Mindy Segal. Sunnyside*, Cresco's national dispensary brand is a wellness-focused retailer designed to build trust, education and convenience for both existing and new cannabis consumers. Recognizing that the cannabis industry is poised to become one of the leading job creators in the country, Cresco has launched the industry's first national comprehensive Social Equity and Educational Development (SEED) initiative designed to ensure that all members of society have the skills, knowledge and opportunity to work in and own businesses in the cannabis industry. 
MISSION STATEMENT
At Cresco, we aim to lead the nation's cannabis industry with a focus on regulatory compliance, product consistency, and customer satisfaction. Our operations bring legitimacy to the cannabis industry by acting with the highest level of integrity, strictly adhering to regulations, and promoting the clinical efficacy of cannabis. As Cresco grows, we will operate with the same level of professionalism and precision in each new market we move in to.
JOB SUMMARY
Cresco Labs is seeking a Senior Vice President of Regulatory Compliance to create, implement, and maintain all of our internal compliance functions across our national footprint.
In this role, the SVP of Regulatory Compliance will lead a team of experienced compliance professionals to comprehensively enhance and strengthen our compliance function across multiple disciplines throughout our cultivation facilities, retail dispensaries and corporate functions, ensuring our operations are consistent with applicable laws, regulations, contractual requirements, reporting, and industry best practices. The SVP of Regulatory Compliance must have a strong working knowledge of federal and state regulatory guidelines and standards as it relates to the cannabis, hemp, pharmaceuticals, and manufacturing industries, and operate with the highest level of integrity and ethics. 
CORE JOB DUTIES
Partner across cultivation, operations, food and beverage, manufacturing, retail and corporate functions to provide direction towards developing and promoting the compliance management strategy, including initiatives for SOPs, audit, training, and overall awareness and conformance with regulations
Partner across all departments and provide direction to develop and promote the compliance management strategy, and initiatives for training, awareness, and conformance with regulations
Assess organizational systems (both physical and process or data related) i.e. seed to sale tracking to determine gaps in compliance specific to operations, determine opportunities for remediation and advise the organization on all operational compliance related matters
Ensure all facilities and dispensaries operate with the same policies and procedures and in full compliance with local, state and federal laws/regulations, including the development and implementation of compliance training for staff across all locations, to ensure adherence across all facilities while promoting legal and ethical conduct
Partner with Quality, Human Resources, Legal, and Public Affairs to conduct full internal investigations of large-scale concerns, and lead reporting process to regulatory bodies where necessary
Monitor changes in applicable laws, regulations, and industry related news or events for all relevant subject matter and complete gap analyses to determine impact, if any, on production processes and procedures and recommend changes as needed
Develop and roll-out compliance training programs for all appropriate employees and management on applicable laws, regulations, policies and procedures, etc. to ensure adherence across all functions and promote legal and ethical conduct
Develop policies and programs to encourage all employees to report any improprieties without fear of retaliation
Partner with Government Affairs to develop appropriate strategies and policies for interacting with enforcement and regulatory bodies on a local, state, and federal level where applicable (including but not limited to audits, reviews, examinations, etc.)
Partner with Facilities, Security, and Emergency Management on rapid response and compliant handling of emergency situations
Assist internal departments to develop appropriate strategies and policies for interacting with enforcement and regulatory bodies on a local, state, and federal level in the cultivation, manufacturing and retail environments (including but not limited to reviews, testing, etc.)
Act as a partner with appropriate channels to evaluate concerns within the organization and ensure appropriate investigations and resolutions
Establish and facilitate regular risk assessments to identify potential areas of vulnerability, and develop and delegate corrective action plans to resolve accordingly, in addition to providing guidance to mitigate and prevent future risks
Inform the Board of Directors on regulatory and compliance-related matters as appropriate or when called upon to do so
REQUIRED EXPERIENCE, EDUCATION AND SKILLS
10+ years in-house experience as a regulatory or compliance leader in a heavily regulated production organization, such as cannabis (grow process), hemp, pharmaceutical, manufacturing etc., with a minimum of 5 years leading and developing a team.
Working knowledge/understanding of regulations within the cannabis industry
Demonstrated experience implementing and maintaining effective compliance programs
Excellent communication, negotiation, training and presentation skills and ability to interact with all levels of the organization; key focus on building relationships and articulating a vision for compliance function to key stakeholders
Strong organizational, project-management and teamwork skills required; able to manage multiple projects and work successfully in a fast-paced environment under strict time deadlines
Ability to analyze issues and use creative problem solving to propose options and recommended course of action
Ability work to collaboratively with individuals having diverse educational and cultural backgrounds
COVID-19 REQUIREMENTS 
Cresco Labs requires that all corporate employees be fully vaccinated against the COVID-19 virus on or before September 30, 2021. If you are offered and accept a position, you will be required to prove your vaccination status prior to when your employment begins. If you require a medical or religious accommodation with regard to vaccination, please let us know once you receive an offer of employment (if applicable).
ADDITIONAL REQUIREMENTS
Must be 21 years of age or older to apply
Must comply with all legal or company regulations for working in the industry 
Cresco Labs is an Equal Opportunity Employer and all applicants will be considered without attention to race, color, religion, sex, sexual orientation, gender identity, national origin, veteran, or disability status.
Apply
Your application has been successfully submitted.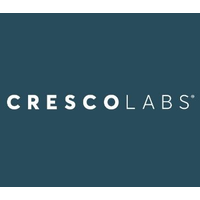 Normalize and professionalize cannabis and educate consumers to eliminate the social stigmas associated with cannabis