Sr. Manager, Manufacturing Systems
This job is no longer accepting applications.
COMPANY OVERVIEW
Recently named one of Entrepreneur magazine's Top 100 Cannabis Leaders, Cresco Labs is one of the largest vertically-integrated multi-state cannabis operators in the United States. Cresco is built to become the most important company in the cannabis industry by combining the most strategic geographic footprint with one of the leading distribution platforms in North America. Employing a consumer-packaged goods ("CPG") approach to cannabis, Cresco's house of brands is designed to meet the needs of all consumer segments and includes some of the most recognized and trusted national brands including Cresco, Remedi and Mindy's, a line of edibles created by James Beard Award-winning chef Mindy Segal. Sunnyside*, Cresco's national dispensary brand is a wellness-focused retailer designed to build trust, education and convenience for both existing and new cannabis consumers. Recognizing that the cannabis industry is poised to become one of the leading job creators in the country, Cresco has launched the industry's first national comprehensive Social Equity and Educational Development (SEED) initiative designed to ensure that all members of society have the skills, knowledge and opportunity to work in and own businesses in the cannabis industry. 
MISSION STATEMENT
At Cresco, we aim to lead the nation's cannabis industry with a focus on regulatory compliance, product consistency, and customer satisfaction. Our operations bring legitimacy to the cannabis industry by acting with the highest level of integrity, strictly adhering to regulations, and promoting the clinical efficacy of cannabis. As Cresco grows, we will operate with the same level of professionalism and precision in each new market we move in to.
CORE JOB DUTIES:
Drive Manufacturing operations business unit initiatives with IT, partnering with subject matter experts. Serve as primary liaison between facility production/operations teams and IT to translate operational business needs to user and system requirements, serving as "air traffic controller".  Translate IT requests, inquiries, and decisions back to production/operations teams.  Primary management of system knowledge is ERP/MRP and compliance/operational seed-to-sale systems but can also include CRM, electronic data collection/capture, STS (seed-to-sale compliance), OEE, etc.
Work with other project team members to gather detailed information about the Manufacturing operations process design and the impact on the roles and the organizations affected (for example, information on the transactions owned by particular roles)
Excellent understanding of continuous improvement concepts including value stream mapping, RACI, process mapping and work flow diagrams.  Create and/or update new processes (with documented process flows) to accommodate new or changes in processes and systems.
Help review and develop/update standard operating procedures and training materials for facility Manufacturing operations team to understand changes in processes and systems as a result of change management activities.
Manage and communicate project timelines, due dates, and deliverables/action items, working with key stakeholders to ensure deliverables are completed on-time and accurately. Remove and escalate obstacles and barriers, escalating issues and concerns to key stakeholders and senior management.
Prepare communication materials for standing meetings, e.g. Steering Committee, project team meetings, management, and non-exempt employees. Communicate project and deliverable statuses, red flags, and updates.
Solicit end user and management feedback, translate into user/business requirements, partner with operations and IT leadership to identify potential technology and systems solutions.
Oversee change management and stakeholder/end user readiness activities, including new system integration, launch, training, cutover plans, and system upgrades and maintenance.
REQUIRED EXPERIENCE, EDUCATION AND SKILLS:
Bachelor's or Master's degree in business, organizational development/management, or related discipline
10+ years in Food & Beverage production/manufacturing leadership role in a regulated environment
Experience leading large scale global organizational change management and ERP implementation representing Manufacturing operations/production side of the business; preference is at least 2 ERP systems
Experience providing senior-level management (Director, VP, or higher) support, advice, and program development for organizational change activities. Build and maintain Manufacturing operations knowledge base
Experience with change management principles and methodologies.
Extensive experience with project management methodology, tools and lifecycles
Experience learning to use new business to business applications, documenting procedures, and training people on processes and procedures. Quick learner, can come up to speed quickly learning new operational processes, compliance regulations, cannabis (if no prior experience)
Ability to manage several priorities and meet deadlines, working in a fast-paced environment that drives for results and sets high expectations and standards
Ability to be innovative, think quickly, and adapt to changing needs and styles of stakeholders
Ability to partner with internal and external subject matter experts to capture and create system processes and training documentation
Proven ability to navigate and understand the culture of an organization, build a team, collaborate with different functions and stakeholders, and influence/negotiate without direct authority. Ability to work at all levels of the organization.
Excellent oral and written communication skills.
Knowledge and high-level understanding of Manufacturing operations and production business processes and process outcomes
Ability to encourage trust and openness and maintain confidentiality
Demonstrates the ability to generate enthusiasm, commitment and alignment
Must be highly organized, detail-oriented, creative, articulate, analytical and driven.
Proficient in the use of Microsoft Office, including Project, Visio, Word, Excel, Outlook, and PowerPoint
ADDITIONAL REQUIREMENTS
Must be 21 years of age or older to apply
Must comply with all legal or company regulations for working in the industry 
Cresco Labs is an Equal Opportunity Employer and all applicants will be considered without attention to race, color, religion, sex, sexual orientation, gender identity, national origin, veteran, or disability status.
Apply
Your application has been successfully submitted.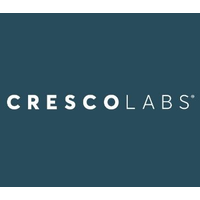 Normalize and professionalize cannabis and educate consumers to eliminate the social stigmas associated with cannabis