Senior Cloud Services Manager
This job is no longer accepting applications.
COMPANY OVERVIEW
Recently named one of Entrepreneur magazine's Top 100 Cannabis Leaders, Cresco Labs is one of the largest vertically-integrated multi-state cannabis operators in the United States. Cresco is built to become the most important company in the cannabis industry by combining the most strategic geographic footprint with one of the leading distribution platforms in North America. Employing a consumer-packaged goods ("CPG") approach to cannabis, Cresco's house of brands is designed to meet the needs of all consumer segments and includes some of the most recognized and trusted national brands including Cresco, Remedi and Mindy's, a line of edibles created by James Beard Award-winning chef Mindy Segal. Sunnyside*, Cresco's national dispensary brand is a wellness-focused retailer designed to build trust, education and convenience for both existing and new cannabis consumers. Recognizing that the cannabis industry is poised to become one of the leading job creators in the country, Cresco has launched the industry's first national comprehensive Social Equity and Educational Development (SEED) initiative designed to ensure that all members of society have the skills, knowledge and opportunity to work in and own businesses in the cannabis industry. 
MISSION STATEMENT
At Cresco, we aim to lead the nation's cannabis industry with a focus on regulatory compliance, product consistency, and customer satisfaction. Our operations bring legitimacy to the cannabis industry by acting with the highest level of integrity, strictly adhering to regulations, and promoting the clinical efficacy of cannabis. As Cresco grows, we will operate with the same level of professionalism and precision in each new market we move in to.
Position Description:
Cresco Labs seeks a Senior Cloud Services Manager. The Senior Cloud Services Manager provides thought-leadership and holds responsibility for the continual analysis and evolution of current systems and be expected to provide recommendations based on the review and evaluation of existing and emerging technologies. The Manager of IT Infrastructure will collaborate with IT project management, and support teams to deliver projects as part of the technology organization's objectives of sustainable cost efficiency and improvement of IT services in support. As a Cloud Service Manager, work closely with the architecture, provisioning, and operations teams to design and implement Azure hybrid cloud and cloud native solutions utilizing both Azure government and commercial infrastructure, platform, and software as a service (IaaS, PaaS, SaaS) offerings.
Essential Duties and Responsibilities
Coordinate with other Managers and Directors in defining the end-to-end design/build/test/release process
Oversees value stream by focusing on cost and risks of technology portfolio to meet business needs
Lead employees to meet the organization's expectations for productivity, quality, and goal accomplishment
Delegate responsibility and expect accountability and regular feedback
Manages and develops a team of Cloud Services engineers that are responsible for the design, planning, implementation, administration, and support of infrastructure.
Oversee the IT Cloud infrastructure function for HQ, dispenceries, cultivation centers and distribution centers with focus on Azure and Office 365 suite (Office Apps, SharePoint/OneDrive, Teams, User Administration)
Lead the design, implementation, proactive management, and troubleshooting of technology infrastructure solutions, including but not limited to migrations from On-premise and hosted providers to a cloud environment, and cloud storage, end user devices, management & monitoring solutions.
Implement mechanisms to keep downward-pressure on spend such as turning of development resources (where unused out of business hours) and limiting subscriptions to those who need it for their role
Manage end-user adds, edits, and deletes to subscription services through a central directory
Manage the on-boarding and exiting of staff in terms of cloud service subscriptions, and Service catalog ownership and control
Accountable for the ongoing management, reliability, availability, and performance of Cresco Cloud Service Infraestructure
Hands-on experience managing and demonstrated excellence troubleshooting across several infrastructure disciplines, including (but not limited to) Microsoft 365, Microsoft Intune, ADFS, Azure AD, Active Directory, DNS, DHCP, Windows server operating systems, virtualization (VMware), server hardware, networking, VoIP, security technologies, and monitoring solutions.
Adhere to all Cresco and department processes and standards
Knowledge, Skills, and Abilities
Performs professional-level analysis, evaluation or research applying basic concepts, practices, theories of areas within IT information systems
Knows and applies the fundamental concepts, practices and procedures of IT information systems. Frequently uses and applies technical standards, principles, theories, concepts and techniques.
Interact professionally and effectively through verbal and written communication with all professional contacts with an emphasis on the Company's interests.
Demonstrate Adaptability and Desire to Learn -- Works productively in the face of ambiguity or uncertainty. Demonstrates flexibility and resilience in response to obstacles, constraints, adversity, and mistakes. Constructively and resourcefully adapts to changing needs, conditions, priorities or opportunities. Seeks out opportunities to learn from new discoveries, innovations, ways of looking at things, knowledge, and ideas. Invites and incorporates feedback, without becoming defensive.
Perform Professional Analysis -- Integrates information from a variety of sources to arrive at a broader understanding of issues (e.g., company reports plus in-store observations). Defines issues clearly despite incomplete or ambiguous information.  Identifies the key issues in moderately complex problems.  Approaches problems or issues systematically, looking for connections, trends, and potential causes.  Probes and looks past symptoms to determine the underlying causes of problems and issues.
Plan and Execute -- Executes plans (e.g., action steps, timelines) to accomplish objectives. Prioritizes and balances time, actions, and projects to ensure accomplishment of results. Holds him/herself and team accountable for outcomes (e.g., achieving goals and complying with policies and procedures). Anticipates and addresses obstacles.
Produce Results -- Initiates decisive, timely action to address important issues. Demonstrates a strong sense of ownership and a commitment to achieving meaningful results. Sets challenging, clear goals/targets and expectations for achieving business results. Drives initiatives/efforts to successful completion and closure. Takes personal responsibility to make decisions and take action.
Satisfy the Customer -- Identifies and anticipates customer requirements, expectations, and needs. Seeks feedback from customers to identify improvement opportunities. Follows up with customers to ensure problems are solved. Continually searches for ways to improve customer service.
Use Professional Judgment -- Makes logical, rational, and integrative decisions, and arrives at sound conclusions. Chooses the best alternative(s) based on a review of pros, cons, tradeoffs, timing, and probabilities. Evaluates the consequences and implications of alternatives, actions, or decisions. Makes timely decisions, balancing analysis with decisiveness.
May communicate with outsourced team(s) when working on issues or tasks. Frequent inter-organizational team contacts on routine matters.
Education and Experience
Typically requires a BS or equivalent combination of education and related experience.
Traveling
60-75%
ADDITIONAL REQUIREMENTS
Must be 21 years of age or older to apply
Must comply with all legal or company regulations for working in the industry 
Cresco Labs is an Equal Opportunity Employer and all applicants will be considered without attention to race, color, religion, sex, sexual orientation, gender identity, national origin, veteran, or disability status.
Apply
Your application has been successfully submitted.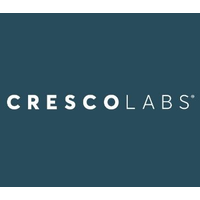 Normalize and professionalize cannabis and educate consumers to eliminate the social stigmas associated with cannabis