Enterprise Applications Technical Architect (SAP S4 HANA)
This job is no longer accepting applications.
COMPANY OVERVIEW
Recently named one of Entrepreneur magazine's Top 100 Cannabis Leaders, Cresco Labs is one of the largest vertically-integrated multi-state cannabis operators in the United States. Cresco is built to become the most important company in the cannabis industry by combining the most strategic geographic footprint with one of the leading distribution platforms in North America. Employing a consumer-packaged goods ("CPG") approach to cannabis, Cresco's house of brands is designed to meet the needs of all consumer segments and includes some of the most recognized and trusted national brands including Cresco, Remedi and Mindy's, a line of edibles created by James Beard Award-winning chef Mindy Segal. Sunnyside*, Cresco's national dispensary brand is a wellness-focused retailer designed to build trust, education and convenience for both existing and new cannabis consumers. Recognizing that the cannabis industry is poised to become one of the leading job creators in the country, Cresco has launched the industry's first national comprehensive Social Equity and Educational Development (SEED) initiative designed to ensure that all members of society have the skills, knowledge and opportunity to work in and own businesses in the cannabis industry. 
MISSION STATEMENT
At Cresco, we aim to lead the nation's cannabis industry with a focus on regulatory compliance, product consistency, and customer satisfaction. Our operations bring legitimacy to the cannabis industry by acting with the highest level of integrity, strictly adhering to regulations, and promoting the clinical efficacy of cannabis. As Cresco grows, we will operate with the same level of professionalism and precision in each new market we move in to.
JOB SUMMARY
Cresco Labs is seeking an Enterprise Applications Technical Architect. The primary responsibility for the Enterprise Applications Technical Architect is to be actively involved in SAP S4 HANA implementation focusing primarily on application development, customization, integrations & enhancements. They are responsible for working with the internal SAP functional team, business teams and implementation teams on gap analysis, formalization of functional specifications, design, coding, unit testing, creation of technical specifications and coordination with implementation team's onsite and offshore development teams. They provide technical direction, guidance and leadership to the internal SAP team. They will be a hands-on participant and a key contributor in designing a global template for SAP S4 HANA that can then be used to localize the solution as we roll out SAP in each state. As the technical Architect of the SAP solution, they will collaborate with the internal IT team and implementation partner to create an integration plan that will seamlessly integrate SAP with other existing platforms and compliance systems.
CORE JOB DUTIES
Actively participate through all stages of the SAP implementation – Discovery, Design, Build, Test, cutover, launch, hypercare, and application management.
Set the development standards and guidelines that need to be followed by the implementation partner and the development team
Participate in key design decisions, integration design, data migration plan, reporting and analytics strategy, RICEFW build, quality reviews, system testing, integration/pipeline testing, regression/business scenario volume testing, cutover activities, monitoring the implementation closely and providing technical guidance in the post-go-live hyper-care period.
Working in tandem with SI partners, Technical Architect is accountable for architecting the SAP solution considering SAP capabilities, the current technology stack at Cresco, integrations, future roadmap, and compliance needs for each state.
They will contribute to landscape and integration design using their experience on cloud platform integration related SAP Products such as CPI and CPIS and cloud native technology stack knowledge
Will review RICEFW objects and artefacts on the project and validate the deliverables of the implementation partner
Need to monitor the delivery of integration development on the project and ensure compliance requirements are met
Will lead the Data extraction and migration tracks of the implementation project
Be a hands-on collaborator, working with internal SAP and IT resources to design a global template in partnership with SI partner that can be easily scaled to various markets without extensive localization.
Will be point of contact and coordinate with SAP Product teams as consumer of technologies/applications
Leverage extensive knowledge of industry practices, SAP solutions, and methodologies to make technical recommendations on complex problems.
Provide technical leadership as a subject matter expert on SAP technologies and counsel IT leadership on key decisions for the project.
Share Reference Architectures for applicable scenarios and related synopsis for Operating Steering Committee decision support
Performing integration architecture and participate in resolving technology integration problems.
Remain well organized and able to meet deadlines established for the project
Manage and provide technology guidance and set the standards for the development team and become actively involved in coaching and training the development team during the project and in the future as well.
Responsible for creating an IT strategic plan in partnership with IT Leaders to define enterprise strategy for applications, tools, and governance that aligns activities with organizational goals, supporting rapid growth and scalable application support.
Provide architecture support for enterprise systems' initiatives to deliver the company's digital ambition which includes hands on participation in the implementation of technology solutions including aligning with an enterprise architecture perspective, engaging stakeholders, help to identify specifications, source solutions, and implementation.
REQUIRED EXPERIENCE, EDUCATION AND SKILLS
At least 10 years of experience with SAP technologies in a technical role partnering closely with business teams, IT leaders and development teams
Minimum five years of experience as a Technical Architect for a similarly sized organization
Hands on experience of three or more full life cycle implementations in CPG, retail, life sciences, or wholesale distribution industries, with a one implementation as an Architect
Extensive experience with support, rollouts, maintenance and upgrade projects.
Experience in SAP's NetWeaver core products including Process Integration (PI) and Process Orchestration (PO) technologies.
Experience of Working in New Dimensional products and new technology frameworks released by SAP such as SAP BTP and relevant integrations in a hybrid landscape.
Should have implemented standard as well as custom FIORI applications across modules.
Should have been involved in design & development of inbound and outbound interfaces to legacy systems using ABAP proxies.
Desired, Process knowledge in at least two function modules such as SD, PP, FI, CO, MM, EWM
Experience in designing and implementing diverse SAP solutions for various industries
Experience with governance, controls, process and procedures, process reengineering, centers of excellence, change management, conceptual data modeling, master data management, data standardization and stewardship, information integrity and compliance, integration architecture, security, identity and access management and data quality management
SAP HANA/ ABAP/ Development Tools:
ABAP, NetWeaver, Fiori App development experience
Hands on experience with ABAP Workbench tools such as ABAP Dictionary, ABAP Editor, Area Menus, SAP Script, Function Builder, Transactions, and Business Object Builder
Should have used data migration techniques (BDC, LSMW, LTMC)
Developed enhancements using BADI, customer exits, and user exits
Hands on experience working in HANA modelling
Should have worked in Eclipse, HANA Design Studio
Experience of working in Cloud foundry Environment
Knowledge of SAP Business Technology Platform and Cloud platform Integration suite tools
Developed ABAP interfaces (ALE IDOC).
Experienced with module pool programming, function modules (RFC, normal, update), and BAPIs.
SAP Workflow creation using class and business objects, WF task, rule creation and its usage, UWL Integration of WF Task to WD application.
SAP FIORI:
Build and extend Fiori applications using HANA Cloud Platform and Eclipse.
Hands on experience with Launchpad configuration
Should have provided UI design guidance including security considerations
Working experience with ODATA, CDS and rest API integrations
SAP Integration (PI/PO/CPI):
Experience in developing Interfaces between SAP systems and various third-party systems using SAP PI/PO/CPI.
Experience in developing design time objects related to SAP Integration using adapters like FILE, IDOC, SOAP, Mail, SFTP, JDBC, HTTP Adapters.
Should have used Interface Technologies (ALE configurations, IDoc) including partner profile, RFC destination and port configuration.
Experience monitoring the SAP landscape with exposure to Basis activities is preferred
Need to possess a decent understanding of networking and infrastructure
Have an understanding SAP licensing, product metric and renewals
Experience with a professional services advisory firm or publicly traded company is preferred
Experience working in a regulated environment, highly preferred
Well versed with SOX and Data Privacy compliance a plus
A documented history of successfully driving projects to completion
Excellent written and oral communication skills
Ability to work with multiple computing platforms, including hardware and software.
Bachelor's degree in computer science, computer engineering, information science or another closely related field of study from an accredited college/university; MBA or MIS from an accredited college/university or equivalent experience.
Certification in SAP ABAP is preferred
Certification in SAP Cloud Platform Integration is a plus
Training and certification in SAP S4 HANA solutions is a bonus
ADDITIONAL REQUIREMENTS
Must be 21 years of age or older to apply
Must comply with all legal or company regulations for working in the industry 
Cresco Labs is an Equal Opportunity Employer and all applicants will be considered without attention to race, color, religion, sex, sexual orientation, gender identity, national origin, veteran, or disability status.
Apply
Your application has been successfully submitted.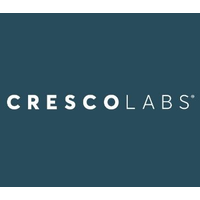 Normalize and professionalize cannabis and educate consumers to eliminate the social stigmas associated with cannabis