Director, Learning and Development
This job is no longer accepting applications.
COMPANY OVERVIEW
Recently named one of Entrepreneur magazine's Top 100 Cannabis Leaders, Cresco Labs is one of the largest vertically-integrated multi-state cannabis operators in the United States. Cresco is built to become the most important company in the cannabis industry by combining the most strategic geographic footprint with one of the leading distribution platforms in North America. Employing a consumer-packaged goods ("CPG") approach to cannabis, Cresco's house of brands is designed to meet the needs of all consumer segments and includes some of the most recognized and trusted national brands including Cresco, Remedi and Mindy's, a line of edibles created by James Beard Award-winning chef Mindy Segal. Sunnyside*, Cresco's national dispensary brand is a wellness-focused retailer designed to build trust, education and convenience for both existing and new cannabis consumers. Recognizing that the cannabis industry is poised to become one of the leading job creators in the country, Cresco has launched the industry's first national comprehensive Social Equity and Educational Development (SEED) initiative designed to ensure that all members of society have the skills, knowledge and opportunity to work in and own businesses in the cannabis industry. 
MISSION STATEMENT
At Cresco, we aim to lead the nation's cannabis industry with a focus on regulatory compliance, product consistency, and customer satisfaction. Our operations bring legitimacy to the cannabis industry by acting with the highest level of integrity, strictly adhering to regulations, and promoting the clinical efficacy of cannabis. As Cresco grows, we will operate with the same level of professionalism and precision in each new market we move in to.
JOB SUMMARY
Cresco Labs is looking for a Director, Learning & Development, to join our high growth team during a period of unprecedented innovation and growth. You will support the VP, Learning & Development, in building and scaling robust learning solutions. This work is aimed at providing managers and leaders opportunities where learning will result in capability-building to support our high-velocity growth plan.
We are looking for someone with strong instructional design and facilitation skills to build, launch and manage our manager and leadership development programming. The ideal candidate will have deep expertise in upskilling managers and leaders to lead diverse, engaged teams to achieve real results.
POSITION SUMMARY
Lead the design, development and execution of our leadership and manager training programming to deepen manager/leadership capabilities and foster a diverse, equitable and inclusive work environment.
Consult with business leaders and HR business partners to identify true performance needs.
Design in-person, webinar and e-learning training content, as well as supporting materials/toolkits, which empower managers to: Own their leadership role; Build strong employee-manager relationships; Manage performance (goal-setting, ongoing quality conversations, evaluations, feedback, etc.); Coach for accelerated performance and development; Lead teams through change; Engage and lead diverse teams; and hire/onboard top talent.
Facilitate leadership and manager training in-person and via webinars for audiences ranging from first-time managers to senior leaders in a variety of functions, including manufacturing, retail and corporate.
Run manager training programmatically; such a program may include: Training content (in-person, webinars, e-learning), job aids, manager coaching/reinforcement, certification, social learning communities, train-the-trainer option, manager newsletters/communications, assessments, etc.
Facilitating team-building learning engagements to help managers lead highly productive teams.
Integrate other HR Initiatives into manager training, including goal-setting, year-end assessments, engagement surveys, new onboarding programs, anti-harassment training, diversity/inclusion training, etc.
Research and partner with external learning vendors to bring off-the-shelf content in-house in culturally-aligned ways; network externally for leading practices, approaches, tools and techniques to help in management development.
Coordinate administration of any travel, training materials, technology needs, room bookings/setup, etc.
Use the company's learning management system to house/track training activities.
Track/report out on quality and activity of learning initiatives.
Assist the VP of L&D with supporting other learning initiatives, as determined.
REQUIRED EXPERIENCE, EDUCATION AND SKILLS
10+ years in progressive Learning & Development focused roles, preferably in a dynamic, high-demand, multi-site work environment.
Demonstrated record of designing, facilitating and running highly engaging and interactive learning in the management/leadership, team-building and diversity/equity/inclusion spaces; able to design highly-engaging, impactful programs for delivery in-person, via webinars and via e-learnings.
Able to effectively facilitate interactive training with credibility, comfort, confidence and humility to a variety of audiences, from first-time managers to senior leadership.
Strong understanding of manager effectiveness, leadership development, change leadership, adult learning theory and team effectiveness.
Demonstrated ability to drive conversations that lead to more diverse and inclusive work environments, including experience teaching topics on unconscious bias and microaggressions.
Experience in leading assessment-based team-building learning experiences.
Experience supporting the launch of learning programs with scheduling, LMS-coordination, attendance tracking, program evaluations, other logistics, etc.
Ability to manage learning projects from ideation to implementation with speed and self-driven initiative.
Adaptable to work with shifting priorities with ability to work under tight deadlines and plan, organize and carry out multiple, detailed tasks.
Strong, thoughtful, agile problem-solving skills.
Excellent verbal and written communication skills.
High-proficiency in PowerPoint and e-Learning authoring software (i.e., Articulate, Rise, Captivate or similar).
Experience supporting broad HR initiatives, such as onboarding, performance management and employee engagement surveys.
25-50% domestic travel.
ADDITIONAL REQUIREMENTS
Must be 21 years of age or older to apply
Must comply with all legal or company regulations for working in the industry 
Cresco Labs is an Equal Opportunity Employer and all applicants will be considered without attention to race, color, religion, sex, sexual orientation, gender identity, national origin, veteran, or disability status.
Apply
Your application has been successfully submitted.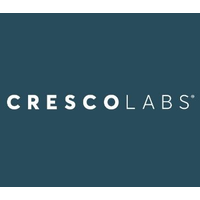 Normalize and professionalize cannabis and educate consumers to eliminate the social stigmas associated with cannabis