Manager, Cost Accounting & Analysis
This job is no longer accepting applications.
COMPANY OVERVIEW
Recently named one of Entrepreneur magazine's Top 100 Cannabis Leaders, Cresco Labs is one of the largest vertically-integrated multi-state cannabis operators in the United States. Cresco is built to become the most important company in the cannabis industry by combining the most strategic geographic footprint with one of the leading distribution platforms in North America. Employing a consumer-packaged goods ("CPG") approach to cannabis, Cresco's house of brands is designed to meet the needs of all consumer segments and includes some of the most recognized and trusted national brands including Cresco, Remedi and Mindy's, a line of edibles created by James Beard Award-winning chef Mindy Segal. Sunnyside*, Cresco's national dispensary brand is a wellness-focused retailer designed to build trust, education and convenience for both existing and new cannabis consumers. Recognizing that the cannabis industry is poised to become one of the leading job creators in the country, Cresco has launched the industry's first national comprehensive Social Equity and Educational Development (SEED) initiative designed to ensure that all members of society have the skills, knowledge and opportunity to work in and own businesses in the cannabis industry. 
MISSION STATEMENT
At Cresco, we aim to lead the nation's cannabis industry with a focus on regulatory compliance, product consistency, and customer satisfaction. Our operations bring legitimacy to the cannabis industry by acting with the highest level of integrity, strictly adhering to regulations, and promoting the clinical efficacy of cannabis. As Cresco grows, we will operate with the same level of professionalism and precision in each new market we move in to.
JOB SUMMARY
Cresco Labs is seeking a Manager, Cost Accounting and Analysis to join our corporate finance team in Chicago, IL. This individual will report to the Director, Cost Accounting and Analysis and will be responsible for overseeing cost accounting and analysis for certain of the company's divisions. Key areas of responsibility include: cost accounting under both IFRS and U.S. GAAP, operational cost models and SKU-level profitability analysis, and ad hoc cost projects to support the business. This individual will also be a key contributor to the implementation of cost accounting modules as part of the company's ERP and other related system implementations. Our ideal candidate must be highly detail oriented as well as proactively identify areas for improvement and ways to support our operational teams, balancing strong theoretical accounting knowledge with business acumen.
CORE JOB DUTIES
Manage and coach at least one senior accounting analyst
Subject matter expert for cost and inventory accounting
Cost Accounting
Oversee cost accounting, including product and process cost models for IFRS and GAAP reporting for certain of the company's divisions
Prepare and review inventory analysis, valuation, and impairment on a quarterly basis
Prepare and review schedules used in monthly, quarterly, and annual reporting for both internal and external reporting purposes
Review and provide key assumptions and analysis for the technical accounting team for biological assets accounting
Assist with preparation and review of the consolidated financial statements and footnotes for cost and inventory areas
Cost Analysis
Provide periodic (monthly/quarterly) operational cost analysis for the company's divisions
Assist with operational cost model and SKU-level analysis initiatives to provide improved profitability reporting
Proactively identify areas to improve profitability and business results by leveraging cost models and analysis
Work directly with operational and site teams on special projects and initiatives related to cost and inventory
Participate in and/or lead monthly and quarterly meetings with operational teams and leadership to support the growth of the business and share key cost findings
Help oversee implementation of additional/updated cost accounting modules and add-on reporting systems, including an ERP
Help drive the continuous improvement of processes and procedures as the company expands in both new and established markets 
Develop and document business processes and accounting policies to maintain and strengthen internal controls  
Support the year-end financial audit and tax preparation process
Work cross functionally with company departments and external partners on key operational projects and cost accounting and reporting requirements
Help oversee the implementation of accounting policies and procedures as the company expands into new and established markets 
REQUIRED EXPERIENCE, EDUCATION AND SKILLS
Bachelor's degree in accounting or business degree with accounting or finance concentration
6+ years accounting experience (can be mix of public accounting and industry) with demonstrated experience in the area of cost accounting and analysis
Experience at large, publicly traded manufacturing companies preferred
CPA required
Excellent interpersonal skills
Strong business knowledge and acumen with demonstrated heavy exposure to and partnership with operations
Extensive hands-on experience with financial accounting systems (Intacct helpful) and ERP (SAP highly preferred) with knowledge of data structure and reporting requirements
Experience with cost accounting/ERP system implementation preferred
Advanced proficiency in MS Excel (including pivot tables and V-lookup functions) and MS Office required, including working with large amounts of data
Tableau experience preferred
Enjoys working in a post start-up, fast-paced environment 
Ability to work independently in a highly organized manner 
ADDITIONAL REQUIREMENTS
Must be 21 years of age or older to apply
Must comply with all legal or company regulations for working in the industry 
Cresco Labs is an Equal Opportunity Employer and all applicants will be considered without attention to race, color, religion, sex, sexual orientation, gender identity, national origin, veteran, or disability status.
Apply
Your application has been successfully submitted.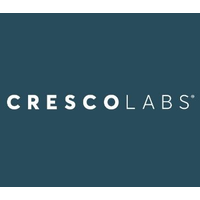 Normalize and professionalize cannabis and educate consumers to eliminate the social stigmas associated with cannabis