Senior Director, Enterprise Security
This job is no longer accepting applications.
COMPANY OVERVIEW
Recently named one of Entrepreneur magazine's Top 100 Cannabis Leaders, Cresco Labs is one of the largest vertically-integrated multi-state cannabis operators in the United States. Cresco is built to become the most important company in the cannabis industry by combining the most strategic geographic footprint with one of the leading distribution platforms in North America. Employing a consumer-packaged goods ("CPG") approach to cannabis, Cresco's house of brands is designed to meet the needs of all consumer segments and includes some of the most recognized and trusted national brands including Cresco, Remedi and Mindy's, a line of edibles created by James Beard Award-winning chef Mindy Segal. Sunnyside*, Cresco's national dispensary brand is a wellness-focused retailer designed to build trust, education and convenience for both existing and new cannabis consumers. Recognizing that the cannabis industry is poised to become one of the leading job creators in the country, Cresco has launched the industry's first national comprehensive Social Equity and Educational Development (SEED) initiative designed to ensure that all members of society have the skills, knowledge and opportunity to work in and own businesses in the cannabis industry. 
MISSION STATEMENT
At Cresco, we aim to lead the nation's cannabis industry with a focus on regulatory compliance, product consistency, and customer satisfaction. Our operations bring legitimacy to the cannabis industry by acting with the highest level of integrity, strictly adhering to regulations, and promoting the clinical efficacy of cannabis. As Cresco grows, we will operate with the same level of professionalism and precision in each new market we move in to.
JOB SUMMARY
Cresco Labs is seeking a Senior Director of Enterprise Security to join our corporate office in Chicago, IL. This individual will report to the VP of Safety, Security & Emergency Management and will be responsible for the comprehensive security program throughout the Cresco Labs Enterprise. 
Senior Director of Enterprise Security will establish a comprehensive physical security program for Cresco Labs to include current and future operations.  Program will focus on consistent standard operating procedures across the Cresco Labs enterprise associated with the most up to date practices associated with a physical security program.  Position will establish a program focused on physical security assessments, supports compliance and ethics investigations in accordance with key Cresco Labs Leadership, and provides new and innovative practices to ensure all Cresco Employees have the safest work environment.  Individual will have a strong understanding of creating a team environment focused not only on all aspects of security, but also creating a community of trust in the staff to always ensure the safest environment possible.  Position will assist in the regional crisis leadership support to ensure Cresco Labs facilities are prepared for all hazard incidents in conjunction with industry wide regulations and best practices.  As the company continues to grow, this individual will be responsible for leading and engaging multiple direct reports in a fast-paced, 'all hands-on deck' environment.
CORE JOB DUTIES
Responsible for key performance indicators associated with the Cresco Security Team comprised of Directors and Regional Managers
Acts as Lead Security Liaison for Executive Leadership as requested
Responsible for the creation and maintenance of Cresco Security Risk Mitigation Plan
Ability to engage staff from field operations, regions, and corporate leadership to build a culture of prevention, protection and preparedness through a comprehensive training and exercise program in conjunction with corporate safety strategies and emergency management.
In conjunction with the Director of Emergency Management will establish new and innovative practices revolving around active threat incidents to include coordination with security team regarding trainings, drills, and other exercises to ensure all Cresco Employees are adequately prepared to respond to and recover from an active threat event
Enhances and supports Cresco Security Team focused on physical security assessments to ensure all facilities are well versed in policies and procedures during active threat and emergency response incidents
Establishes and maintains network of public safety / law enforcement to ensure Cresco Labs facilities are prepared for any type of active threat / human caused incidents to include relationships with Federal Fusion Centers
Leads creation of threat assessments for Cresco business travel to current and future destinations and provides assessments to key leadership as requested
Provides support for Cresco Security Team to maintain a Security SharePoint outlining risks associated with locations where Cresco Labs operates
Leverages industry best practices for building and maintaining security systems, equipment, and third party vendors
In coordination with key leadership investigates compliance and ethics violations in accordance with outlined policies and procedures
Supports the establishment of crisis teams to include available trainings at all retail and manufacturing facilities throughout all Cresco Labs locations.
Supports risk assessments and regular reporting in conjunction with departmental personnel focused on enterprise risk management practices
Acts as a key liaison during incidents and supports the coordination of incidents to include key due outs and crisis coordination as needed or requested by senior leadership in coordination with Cresco Security Team.
Establishes and maintains key operational and tactical relationships with suppliers, contractors, and vendors
Engages positively with the communities where Cresco operates to ensure strong partnerships and connections with key agencies associated with a major response or business continuity situation
REQUIRED EXPERIENCE, EDUCATION AND SKILLS
15 plus years of law enforcement / security experience to include leadership positions / military experience acceptable
Bachelor's Degree with safety, security, or emergency management experience
Master's degree and/or professional certificate a plus
5+ years of leadership experience in security / public safety / military experience acceptable
5+ years of experience building strategic and operational teams focused on specific mission sets
Highly proficient in Microsoft Office suite, including Excel and PowerPoint and security / surveillance programs
Ability to speak in foreign language a plus
Proven track record of building and maintaining teams in person and remotely
Ability to provide written information quickly and effectively during an incident with little to no guidance
Strong attention to detail, with a proven track record of meeting and exceeding ambitious goals
Flexible and adaptable mindset
ADDITIONAL REQUIREMENTS
Must be 21 years of age or older to apply
Must comply with all legal or company regulations for working in the industry 
Cresco Labs is an Equal Opportunity Employer and all applicants will be considered without attention to race, color, religion, sex, sexual orientation, gender identity, national origin, veteran, or disability status.
Apply
Your application has been successfully submitted.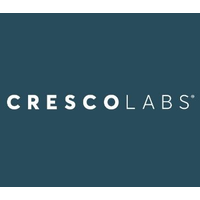 Normalize and professionalize cannabis and educate consumers to eliminate the social stigmas associated with cannabis